Editorial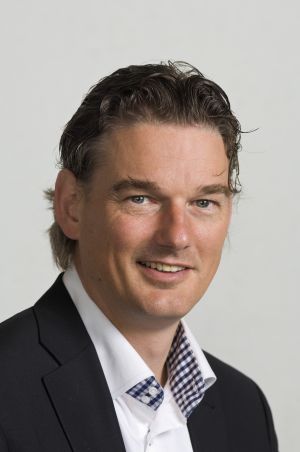 From the President
New opportunities!
This was the headline in an impressive Climmar congress in Venice. With good and inspiring speakers on subjects such as Smart Farming, Sprayer testing and Renewable Energy. Subjects that seems to be new opportunities for agricultural dealers.
When looking at the traditional markets as tractors, combines and machines we see that it becomes more and more difficult to survive in this difficult market. In a report about agricultural developments conducted by our German colleagues from LandBauTechnik, AgrarTechnic and DLV in 2013, it is predicted that this market will continue to shrink (with up and downs of course) to at least half of today's numbers. This because the machines are of a very high quality and the developments of today and tomorrow are not in the machine but in sensoring, mapping, BIG DATA collection etc.
The focus of the customer is turning away from the machine and on to the automatization of the work. Because there he is able to lower his costs and enlarge the yield. Upcoming possibilities (for dealers) are the installation and user training of the automatization of the work in the field. Developments in this direction are going so fast that it is difficult to follow, even for the experts. Customers are in general not used working with high-end electronic solutions. Dealers that acknowledge these developments and act on them are able to experience increasing turnover in sales and training and even more important: better revenues.
From the market figures collected by Climmar from all member countries we see the tractor sales for this year are low, in some cases even dramatically low. Even expectations for the coming period show no improvements and the pressure on the market is immense. No wonder when you bear in mind the already existing production capacity of the manufacturers and the upcoming new brands that also wants their share of the market.
Manufacturers see their dealers struggle and continue to reorganise the structures in order to try to increase sales and win market share. (swimming against the tide) It is a situation we have to deal with. Dealers must realise that when these changes come to their region they have to be prepared and able to take the opportunity or to change for the better. Don't react but act!!
Climmar will continue to work on the sustainability of the companies involved in sales and repair of agricultural machines. This by sharing information, seeking cooperation with stakeholders in our industry and actively influence regulations that involve our work. Knowledge is power, remember this!
Conferences & Events
Climmar is sponsored by