Editorial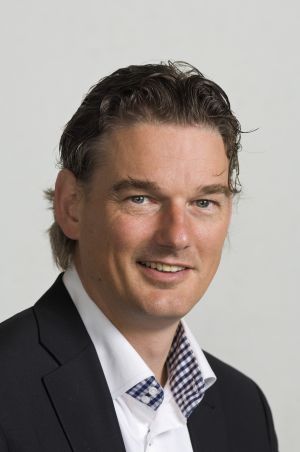 "It is neither the strongest one that survives nor the most intelligent, but the one that is most adaptable to change."
Dear reader,
The New Year for CLIMMAR already began at last years' congress where we put a mark on the horizon together: "Dealer 2030". If we see the changes anticipated to come towards us and consider that the year 2030 is only 12 years away, we realise how fast our industry hast to develop and innovate.
Just a few years ago, there were only a few large hotel organisations operating worldwide. And nobody had ever heard of Airbnb. Now all of a sudden, hotel organisations struggle in their "fight" with Airbnb. It has rapidly become the world's largest organisation in offering, or rather facilitating, accommodation without owning a single hotel room or apartment! It's not my intention to forecast similar developments for our industry, but it surely is important to keep an open-minded view towards new opportunities.
A few years ago, the discussion on RMI (Repair & Maintenance Information) surfaced and during the last years we have been working hard to get this law in place in the best possible way for our members and dealers. Now we see that open access to RMI is anchored in the Mother Regulation and this means that we can keep our promise to our customers to guarantee servicing his tractors and machines even if manufacturers decide to merge or change their distribution channels.
In the whole Dealer 2030 discussion, increasing problems in the relationships between dealers and manufacturers were put high on the agenda. The gap between the global view of manufactures and the local focus of dealers, is getting bigger and bigger. Contracts between dealers and manufacturers are nowadays orchestrated by law firms. They don't like uncertainties and see no reason to keep in mind the investments, in time and money, done by dealer organisations. This results in contracts without the right balance. CLIMMAR wants to work together with manufacturers to create a better understanding about each other's positions and set up basic guidelines for a mutual win/win contract.
Literally any organisation has to talk about smart farming nowadays. A world of new possibilities is coming upon us. Some are already outdated before they get launched, but some of them have changed already our day to day business and some are about to do so. It's not a matter of finding new technologies, but of integrating them in our life and businesses without making it (too) complicated. The Big Data development could speed up significantly if all parties understand the importance of open access to data. Manufacturers as well as farmers seem to prefer to keep their data proprietary. I believe that this has to do with the fear for the unknown. Earlier on, it was quite common to share information (data) in groups, study clubs, books and organisations. And common funding was made available to develop our businesses together. Big Data makes this possible in a much easier way and even much faster. This brings me back to the words of Charles Darwin: "It is neither the strongest one that survives nor the most intelligent, but the one that is most adaptable to change."
Yours sincerely,
Erik Hogervorst
President of CLIMMAR
Conferences & Events
Climmar partners