News
Climmar Press Conference
Online since 24-02-2015
Climmar held a press conference at the SIMA exhibition in Paris on the 24th of Febuary 2015. The Press conference took place at the stand of the French member organization SEDIMA. Along with the assembled journalists from several countries, there were also present some Climmar member representatives from the UK, the Czech Republic and Latvia.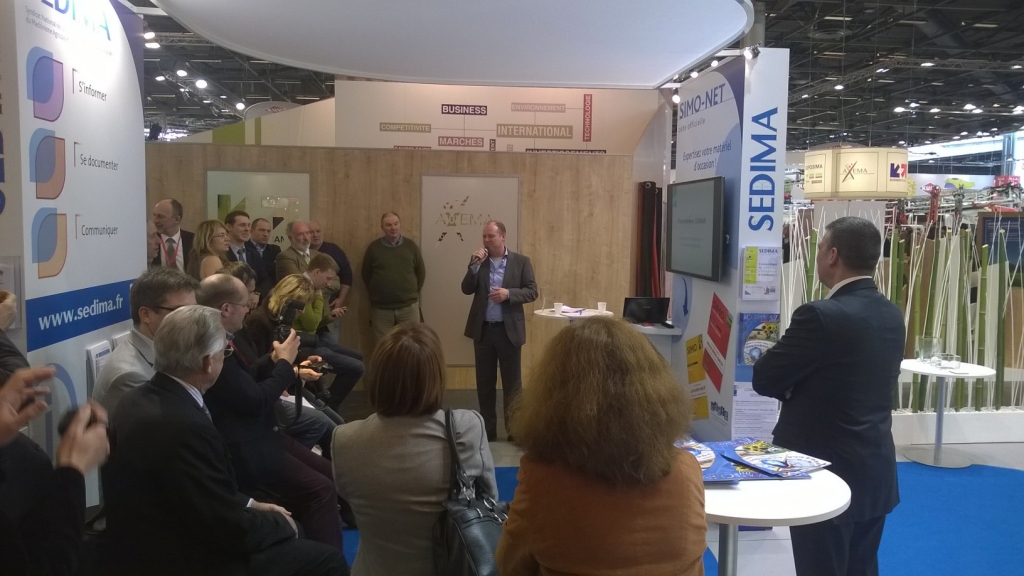 Jelle Bartlema, Secretary General of Climmar, talked about the plans of Climmar for the year 2015. Organised into four so called Working Groups, the members of Climmar are working on 4 main topics: Besides making a new strategic policy plan for the coming years, there will be activities concerning the Educational and Training theme, finding consensus on new statistics and data collection models, expanding the lobby activities, and working on a broader participation of the annual Dealer Satisfaction Index.
Bartlema: "It is a lot of ambitious goals, but we consider these as necessary steps towards a more professional and influencing Climmar!"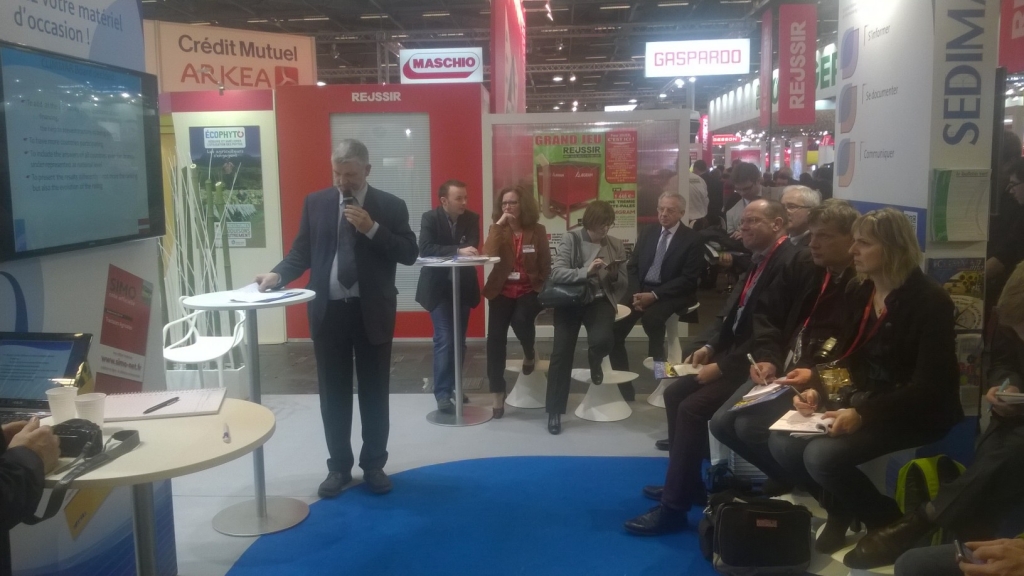 Joost Merckx, one of the two Vice Presidents of Climmar, presented more in detail the 2014 Dealer Satisfaction Index results. For the first time a equation of several years has been made throughout the different tractor brands. This is important to see and show how improvements into the relationship of dealers with their tractor brands are picked up and dealt with. Because in the end the whole column of distribution ( manufacturers, importers and dealers) should be working towards the same goal: happy and satisfied end- consumers!
Back